How Does SERVPRO Use A Dehumidifier
9/21/2022 (Permalink)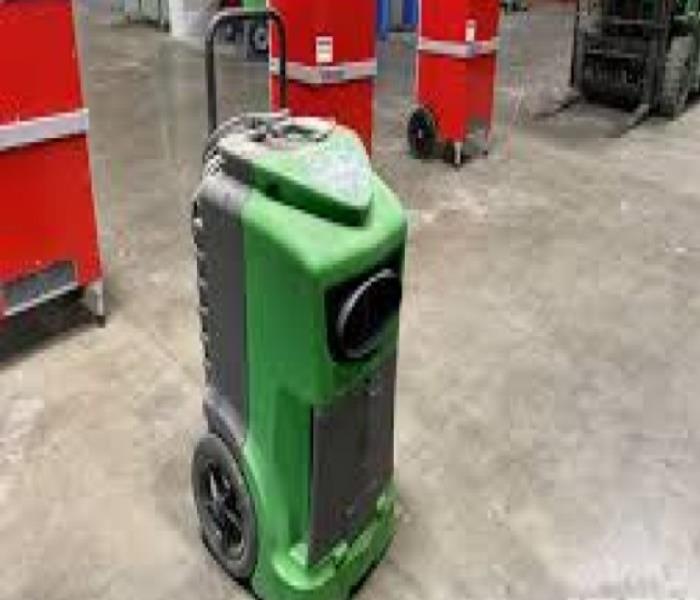 If you have a water loss on your property, call SERVPRO of Tarzana and Reseda for an inspection today.
SERVPRO mainly uses dehumidifiers for water and mold related jobs. Our dehumidifier plays a large role in drying out commercial buildings and homes. A dehumidifier raises the temperature in the room to help take the water out of the affected materials.
A dehumidifier(dehu for short) helps control and stabilize the environment. The dehu evaporates the water from the affected materials and air. The dehu basically inhales the wet air and exhales the dry air to eventually dry out all of the affected materials on the property. SERVPRO can create containments to help the dehu target a specific area.
We recommend leaving the dehumidifier for 3-5 and should be left running all day with no interruption. The dehumidifier makes the area get warmer with time. If the dehu is interrupted it causes the whole process to start over.